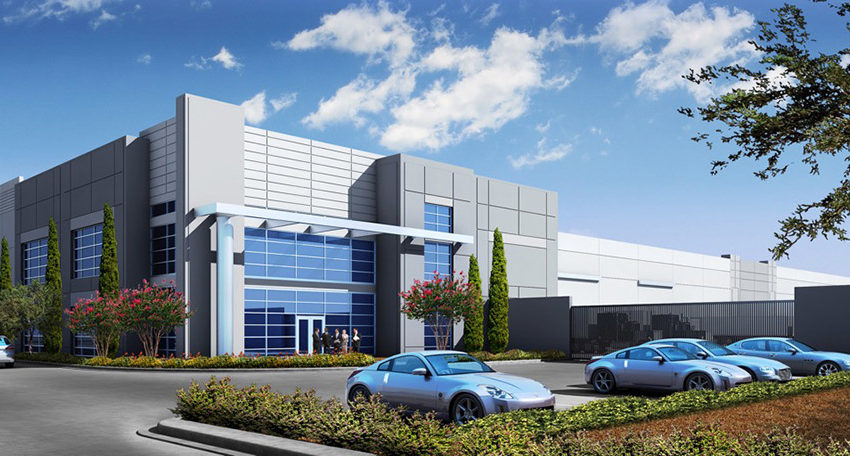 San Francisco, CA (October, 2014) – Newcastle Partners Inc. has purchased 8.2 acres at the northwest corner of Harley Knox Boulevard and Harvilll Avenue, according to a company statement.
The property, which sold for an undisclosed sum, is on the southern edge of March Air Reserve Base next to Interstate 215. Newcastle Partners plans to build a 140,000-square-foot facility on the site that will be suitable for warehouse, distribution and manufacturing uses.
The transaction was announced Friday.
Construction on Harley Knox Logistics Center is expected to start in August and be finished by next spring. The project, which will be worth about $13.5 million on completion, is being developed without a signed tenant, according to the statement.
The area around the air reserve base has become a popular location for major industrial users. Amazon, Kraft Foods, Lowe's Home Improvement, Walgreens and Home Depot all operate logistics facilities there.
"New industrial development in this area is being fueled by major users – including Kraft Foods adjacent to the [Harley Knox] site – that have identified this location as one that offers superior logistics benefits," said Dennis Higgs, Newcastle Partners' managing partner and founder, in the statement.
Bill Heim, principal with Lee & Associates, and Eloy Covarrubias, an associate with that firm, represented Newcastle Partners and the seller during the negotiations.
The seller's name was not released.
Founded in 1999, San Francisco-based Newcastle Partners owns or has developed more than $925 million worth of properties. It has developed more than 2.1 million square feet of space in the Inland Empire during the past two years, according to the statement.
About Newcastle Partners: Newcastle Partners is a privately held, full service, commercial real estate investment and development company focusing exclusively in West Coast gateway marketplaces. The company is vertically integrated and uniquely positioned to execute a variety of strategies to add value, including land entitlement, new construction, and asset repositioning to create and capture incremental value. Founded in 1999, the firm has established itself as an experienced investor/developer with superior risk-adjusted returns on behalf of a deep list of institutional and private investors. Newcastle has completed the acquisition and/or development of a diversified portfolio of over 50 projects totaling over 15,000,000 square feet, representing a total investment of over $1.1 B.