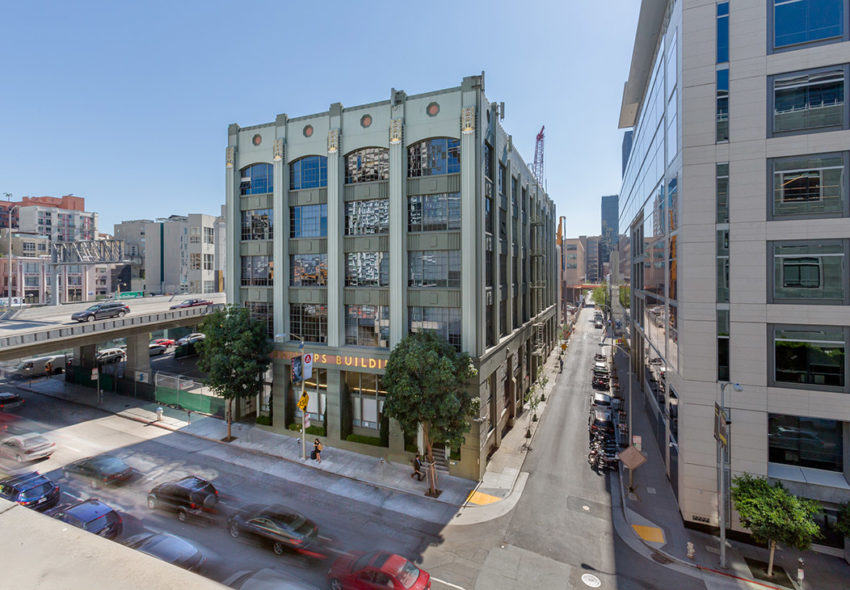 San Francisco, CA (January, 2014) – Newcastle Partners, Inc., a San Francisco-based real estate investment and development company, announced today it has sold a five-story, 75,000-square-foot office building located at 246 First Street in San Francisco for $39 million. The property is well-located within downtown's South Financial district and adjacent to the Transbay Terminal and the Salesforce Tower, soon to be San Francisco's tallest building and dominating the skyline.
Built in 1929, the building features a distinctive Art Deco style and coveted interior architectural elements, which include ceiling heights of over 20 feet on the ground floor and ceiling heights in excess of 13 feet throughout the remainder of the building.
"Newcastle Partners continues to seek out off-market investment and development opportunities throughout San Francisco and the greater Bay Area," said Dennis Higgs, Managing Partner and Founder of Newcastle Partners. "We felt that timing was ideal to sell this trophy asset as properties in the downtown area remain a solid investment for buyers who are willing to pay premium pricing as the area continues to strengthen."
The property was fully occupied by Novogradac upon close of escrow. The buyer was CIM Group Acquisitions, Inc. Newcastle Partners acquired the building in early 2012 for a reported $19 million.
About Newcastle Partners: Newcastle Partners is a privately held, full service, commercial real estate investment and development company focusing exclusively in West Coast gateway marketplaces. The company is vertically integrated and uniquely positioned to execute a variety of strategies to add value, including land entitlement, new construction, and asset repositioning to create and capture incremental value. Founded in 1999, the firm has established itself as an experienced investor/developer with superior risk-adjusted returns on behalf of a deep list of institutional and private investors. Newcastle has completed the acquisition and/or development of a diversified portfolio of over 50 projects totaling over 15,000,000 square feet, representing a total investment of over $1.1 B.